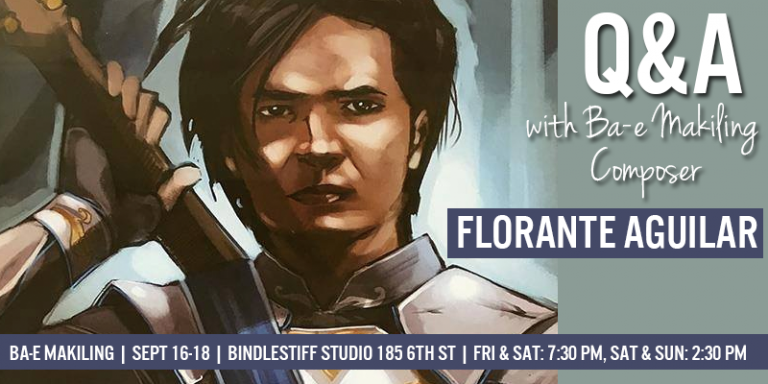 This blog post is republished from Kularts website. Click here for the original post.
This week we sit down with the man behind the music, Florante Aguilar.
Maybe you know him from his original score for Jay Loyola's 2014 dance theater work Maség Typhoon, or his music for Alleluia Panis' 2015 production of She, Who Can See, or even as the partner of the amazing Fides Enriquez of New Art Media Studio….or possibly as the subject of the award-winning documentary, Harana: The Search for the Lost Art of Serenade.
Check out Florante's Q&A below and enjoy his newest original score for the world premiere of Ba-e Makiling!
Listen to the original score:
[soundcloud url="https://api.soundcloud.com/playlists/256445547″ params="auto_play=false&hide_related=false&show_comments=true&show_user=true&show_reposts=false&visual=true" width="100%" height="450″ iframe="true" /]
1) When did your first musical experience begin and what inspires you to continue with your musical background?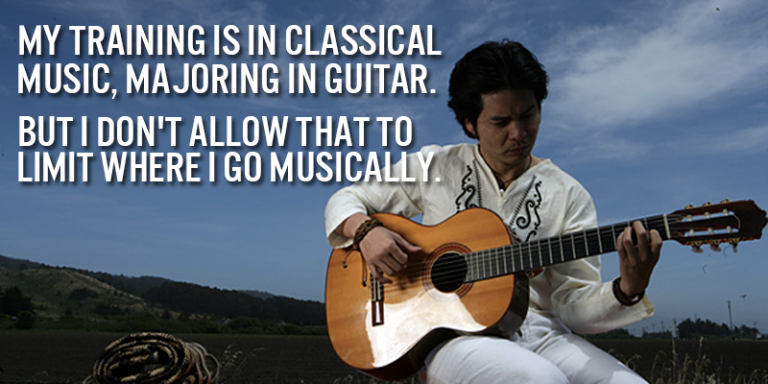 I see myself more as a composer whose instrument happens to be the guitar. I don't need inspiration to continue doing music. It is part of my DNA so I can't help it. I will be doing music regardless whether somebody is listening or not.
2) Having worked with Jay Loyola in his previous production, Maseg, you had an understanding of what he was looking for in terms of musical accompaniment. What became your inspiration in creating the soundtrack to Ba-e Makiling? How was the process different from creating the music for Maseg?
Well, the way I see it, Jay's dance is the accompaniment to my music. Just don't tell Jay I said that ha-ha 🙂
But seriously, I don't see my compositions for Ba-e Makiling and Maség necessarily as musical accompaniment to dance.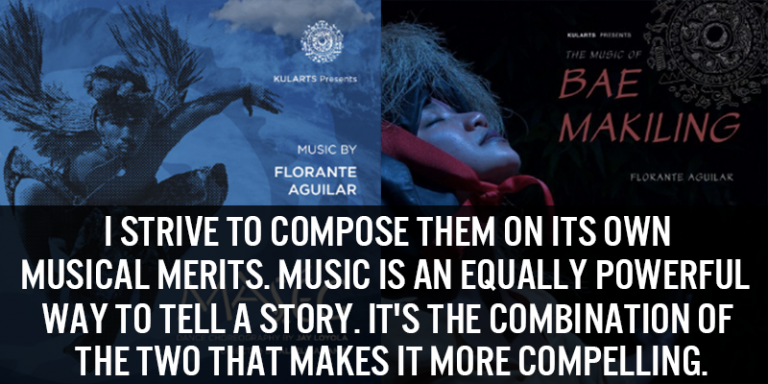 Alleluia and Jay are actually hands off on the direction of the music. They give me 100% freedom on the musical choices I make. That's how much we trust each other. All I need from them is the narrative script and time stamp and I just run with that.
3) What was the most challenging part for you in composing the soundtrack for Ba-e Makiling? Did you learn any lessons in creating this piece?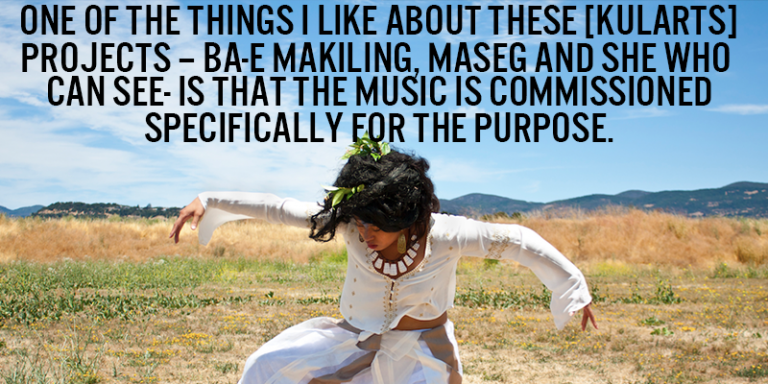 Alleluia and Jay didn't want to just buy some pre-recorded CD to dance to as is commonly done. So, it's really a wonderful collaborative process. Just like in food, it tastes better when all the ingredients are made from scratch.
And that is where the challenge lies. Building from scratch. I write, play, and record all the instruments and that is always labor intensive. You wouldn't believe the time and energy necessary to compose and record a 5-minute piece. And the Ba-e production clocks in at more than 60 minutes of music.
But you know what? I wouldn't have it any other way.