Guitarist's Rural Upbringing Inspires 'Probinsya' Album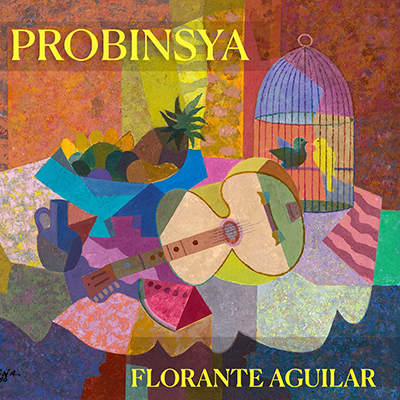 "When I went to college in Manila, they made fun of my provincial accent" says Florante Aguilar who hails from the town of Kawit, Cavite in the Philippines. "I laughed along with them, trying to be a good sport. But deep down I didn't like it".
The guitarist, whose album Probinsya releases this month, reflects on the first day of choral music class at the prestigious University of the Philippines College of Music, "the teacher asked the students to declare what our vocal range was. I was confused, I didn't know that it meant whether you are soprano, alto, baritone or bass. Two Manileño classmates told me to "say coloratura bass". So, I did. And the classroom exploded in laughter while the teacher glared at me.
To the Manileños, Florante was a country bumpkin ripe for poking fun at. "It's only been recently I realized that that was a form of bullying – being made fun of in front of everybody for being a 'probinsyano'."
Today, Aguilar wears the badge of "country bumpkin" with pride. "Without realizing it at the time, growing up in rural Philippines was the best possible place for me to learn about the richness of the country's traditional music."
Aguilar continued his studies at the Manhattan School of Music in New York and San Francisco Conservatory of Music. Now living in the Napa Valley wine country, Aguilar has been championing Filipino traditional music through recordings, film, and theater. His latest album Probinsya reflects his conservatory-trained guitar techniques to interpret and arrange the music of his childhood.
Despite the albums' guitar pyrotechnics, Florante attempts to retain the traditional spirit. "That is my goal, for sure, I didn't want to arrange it beyond recognition. I'm always looking for the right balance of respecting tradition while putting my own voice on it. "
Grounded in folk music with a classical approach, the tracks are also strikingly Spanish and Latin music influenced. So, what makes them Filipino? "Well, for starters they were popular songs written by Filipino composers from as early as 1930s that used the Tagalog or Visayan languages." Florante added "I mean we were a colonial subject of Spain for over 300 years. Am I happy about it? No, I still have colonial issues. Occupation by one country over another is for me the biggest form of bullying. But if you look at Spain's grand colonization tour in the 1600s, at each stop the natives took elements of Spanish music like rhythm, played with it and made it their own. And the result? Argentina has tango. Cuba has son. Mexico has mariachi. And Philippines has danzas and haranas. Also, isn't it true Spain herself appropriated elements of Moorish music that has now become flamenco, their national treasure?"
The Probinsya album released by New Art Media Chicken Coop Production is available on all major streaming platforms such as Spotify, Apple Music and Amazon music on October 21, 2022.
Florante Aguilar Website: www.floranteaguilar.com
YouTube: www.youtube.com/FloranteAguilarGuitar
Facebook: www.facebook.com/GuitaristFloranteAguilar
Instagram: www.instagram.com/florantea/